The Science Behind Your Salad

Crossing the globe to discover how the best ingredients that end up on our tables are grown
The Science Behind Your Salad is a podcast for the whole world. We're not only in search of the best food on the planet, we'll be telling the stories behind how that food is grown. We'll meet the scientists searching for the next innovative breakthroughs in food production, we'll hear about new technology already revolutionizing the way crops are grown and the stories of the growers.
And we'll meet the farmers, those pioneers striving to do one of the biggest jobs on earth, putting food on our plates every day in the face of huge challenges.
You can listen to all episodes below on these channels
Latest Episode: Leaves
In this episode we discover the story behind the sweet, crisp, crunch of the salad leaves. From iceberg to Lollo Rosso, from radicchio to endive, the choice of salad ingredients is extensive. The flavours are equally varied from peppery to pea flavoured and plenty in between. We discover the story of the Frenchman who spent his days dressing the salads of London's High Society in the 1800s and we explore the subterranean growing techniques that could revolutionise the way leaves are cultivated in the future.
Our first guest: Rebecca Rupp
Rebecca lives on Lake Champlain in northern Vermont, USA. She has a Ph.D. in cell biology and biochemistry, has written over 300 articles for national magazines – on topics ranging from the science of squirrels to the archaeology of privies – and nearly two dozen books, both for children and adults. Among these is How Carrots Won the Trojan War, an award-winning history of garden vegetables, which showcases one of her major interests: the history and science of food. Revecca was a blogger for National Geographic's The Plate on a wide range of food topics; is a speaker for the Vermont Humanities Council on food history and science; and is a contributing editor for the gardening magazine Green Prints. She is a defender of the environment, gardening, science education, libraries, and independent bookstores; and is very good about recycling, composting, and eating her vegetables.  
Our second guest: Reinhard Stierl
Reinhard grew up at the edge of a small town close to Munich in Germany. His interest in plants and horticulture has been developed in the garden of his grandparents. He holds a master in Horticultural Science from Technical University Munich-Weihenstephan and a Ph.D. for Agriculture/Plant Pathology from University of Bonn. Reinhard started his career in global fungicide research in BASF SE in Ludwigshafen/Germany. He owns also more than 10 years of international working experiences such as heading an Agricultural Research Station in Pingtung, Taiwan and starting a new Agricultural Research Station in Pune, India. He was testing in the field of new bio-fungicide both solo, but also as part of spray programs together with conventional fungicides in the very different climatic conditions there. Currently he is in global development of biofungicides in Agricultural Solutions, BASF SE in Limburgerhof/Germany. His research focus is fully on new biofungicides and how to use them in the best way. 
Get in contact with our expert on LinkedIn
Learn more around this episode
Episode Canola

COMING SOON
Every year 350 million tonnes of soybean are grown. More than three-quarters of global soy is fed to livestock for meat and dairy production. Most of the rest is used for biofuels, industry or vegetable oils. Whilst just 7% of soy is used directly as food for us to eat, the crop is packed with protein and is a valuable contributor to global health. This episode looks at breakthroughs in the production of the crop and we look at some of the foods that are made from soy from milk to tofu. It's a vital crop that, if produced sustainably, could be a gamechanger when it comes to improving nutrition.
In this surprise bonus episode, we'll talk about the meaning of wheat from a seasonal perspective: Different Christmas food habits around the world, explained first-hand from BASF Agricultural Solutions employees. Thanks to all colleagues for joining the podcast to share about the meaning of wheat during holiday season. We wish you a refreshing holiday season and a happy and healthy new year. Subscribe to "The Science behind your Salad" wherever you get your podcasts so you don't miss an episode - you'll hear from us again in 2022 with lots of more exciting stories.

In the second episode exploring the importance of wheat as a crop globally, we discover the ways in which farmers can safeguard their crops against a host of challenges such as the weather and crop diseases. 

The end result of all of the toil spent by the farmers around the globe working on their wheat crops? Fantastic tasting bread, pasta, cakes, biscuits and even beer. 
Jane Craigie bakes her own bread and whilst doing so meets a super-hero in the world of wheat: Revysol!
The story of wheat begins 10,000 years ago and becomes the tale of the biggest crop on the planet. Wheat covers more of the earth than any other crop and is a leading source of vegetable protein for all of us, wherever we are in the world.

From early origins in the 'Fertile Crescent' which is modern day Iran, Turkey and Afghanistan where three simple grasses came together to become one species, the crop has become synonymous with bread, pastries, pizzas, pasta, noodles, biscuits and cookies, pies, cereals and muffins etc. The list is virtually endless.

So how do scientists ensure that farmers can grow enough of the crop to feed an ever-growing population of hungry mouths, in the face of challenging climatic conditions? In this episode of The Science Behind Your Salad we explore the world of hybrid wheat: the breeding of a crop that will provide resilience for the coming decades. 
Seeds are the powerhouse of the agricultural world. Often tiny, energy packed sources of fruit and vegetable crops, without seeds we wouldn't be able to produce food for the planet's hungry mouths.

But, as we'll discover in this episode of The Science Behind Your Salad, we don't just plant them, we can eat them too as nutritious snacks and as healthy salad toppers. But once in the ground, ready to germinate and fulfil their potential by growing into crops and then being harvested to be eaten, farmers do everything that they can to protect and nurture the seeds. Crop scientists are working constantly to find new ways to improve and protect seeds to give farmers the best chance they can to improve their yields. Join Jane Craigie as she delves into the world of seeds and as she munches a few too during the process.
In the second episode devoted to one of the biggest crops on the planet: rice, Jane Craigie explores the way in which rice production in Australia is producing some of the world's highest yields whilst using minimal amounts of water, and improving wildlife habitats. Across the globe Erik Andrus is in Vermont, USA where he practises Aigamo – the Japanese method of raising rice crops along side ducks. And Russell Reinke from IRRI explains the origins and development of Golden Rice that could deliver vital doses of vitamin A to those most at need. We explore the background to this controversial crop and look at how the story is everchanging.
In this episode we discover that the method of paddy rice production is a huge contributor of greenhouse gases and so the tide is turning away from the paddy field system, towards something called Direct Seeded Rice. We also discover the way to cook perfect, plump and fluffy rice. 

How did the humble tomato rise from its early beginnings as a small, hairy fruit to become one of the most celebrated and versatile crops on the planet? We trace the journey of the fruit from the mountain slopes of Mesoamerica to the giant of the salad bowl – and beyond – today. It's a fruit that forms the base to many dishes all around the world: from ragus to curry dishes. So what does the future hold for the bright red, juicy tomato?
After twenty years of creating award winning radio shows for the BBC, Fresh Air Production now make high quality podcasts for brands. Working for organisations such as Shell, WWF and Audi, they create podcasts that stand out from the crowd with broadcast-quality journalism and production. They use the intimacy and immediacy of audio to tell fascinating and powerful human stories.  
Jane is an agriculturalist, a traveller and a marketer. She lives on a smallholding in north east Scotland where she keeps livestock and grows her own fruit and vegetables. 
Jane was brought up in Cyprus, India, Turkey and the UK and, aged 16, she decided agriculture was the industry she wanted to work in, and it was communicating the wonders of the industry that have always been her passion.
Jane has a science degree in agriculture, a post-graduate qualification in marketing and she is deeply involved in the International Federation of Agricultural Journalists, a membership organisation that represents journalists and communicators from 54 countries in all regions of the world.  
Producer and Journalist – Martin Poyntz-Roberts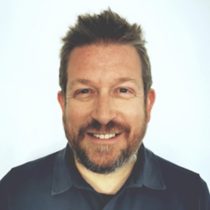 Martin has almost 20 years' experience as a journalist and producer working on a variety of subject matters from natural history television to live news radio. He was at the helm of BBC Radio 4's Costing The Earth series for much of his time at the BBC, produced several documentaries about President Trump and has recently carried out undercover filming for a BBC series in Malaysia. He recently won a Lovie Award for The Big Steal Podcast.